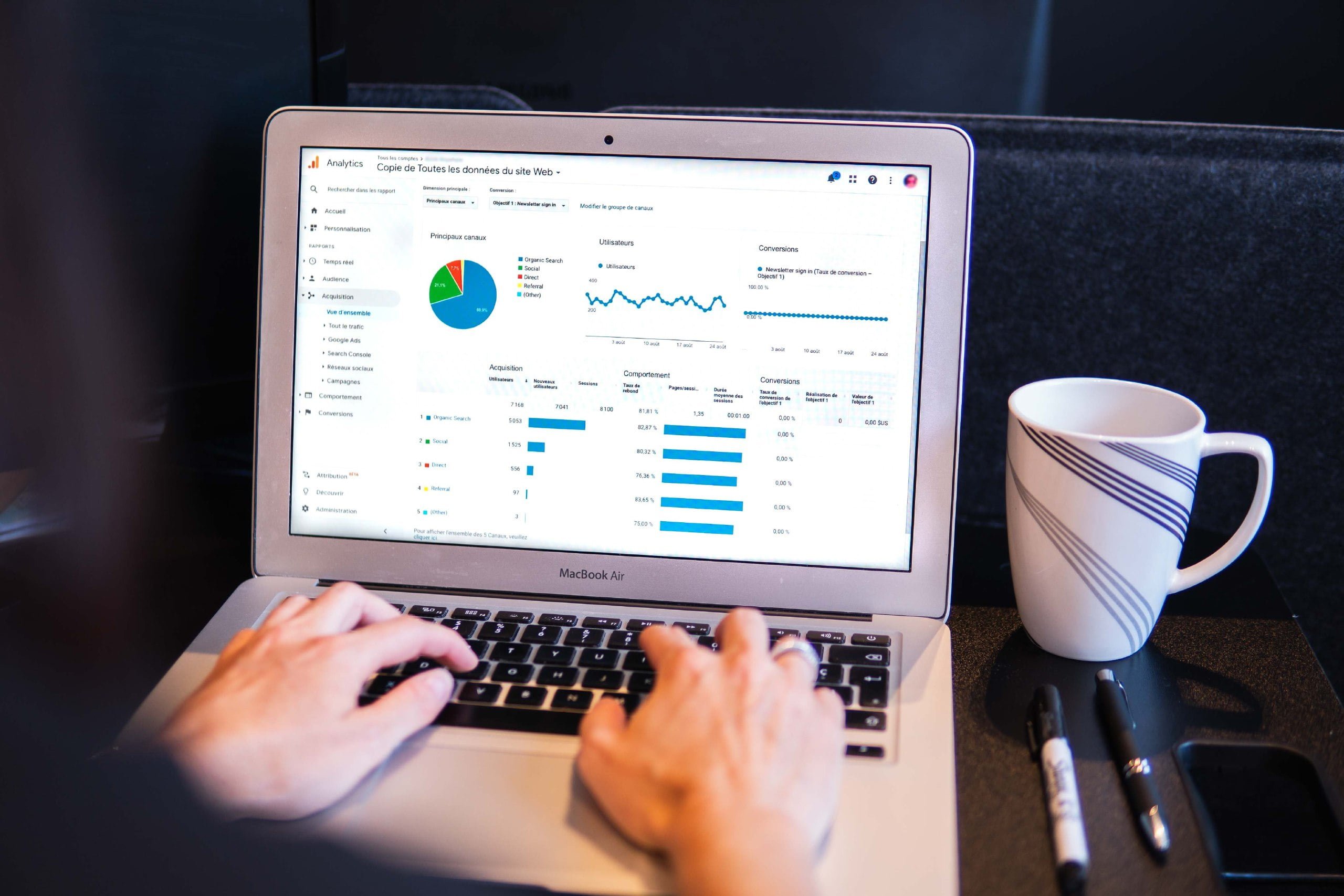 "Can I make money from blogs? how to make blogs for free" if you are new to the express me then you have heard it a lot so come to the question Can I make money from blogs? how to make blogs for free
Yes, you can earn money from your blog in many ways.
The main ways are through
Affiliate marketing
Running Ad
Paid promotions
If you have a handsome amount of traffic, you can use both of these ideas for getting money. This is too simple to do.
However, if you do not have a lot of traffic, you must be patient without patience, you will not be successful.
How to make blogs
You can create your blogs in two ways
Paid way
Free way
How to make blogs in paid way
A domain name is required.
You need a hosting
Then you need to install WordPress on your server.
What is domain ?
Simple way you can say it's your home address on the internet
What is hosting ?
Hosting is your home on the internet, where you can store your all blog posts, files Etc.
You will need money to purchase hosting and a domain.
What is WordPress ?
WordPress is the simplest, most popular way to create your website or blog.
How do I install WordPress?
It is very simple to install WordPress in your website. You just follow these simple steps and create WordPress in your website.
Now just click on WordPress
Now click on " Install Now"
Now see here a message is displayed on your screen that your software was successfully installed.
Now just click on the link given and view your WordPress how its look like
Mine looks like the image shown above. Now start writing your blogs!!
How to make blogs for free
Sign in to Blogger.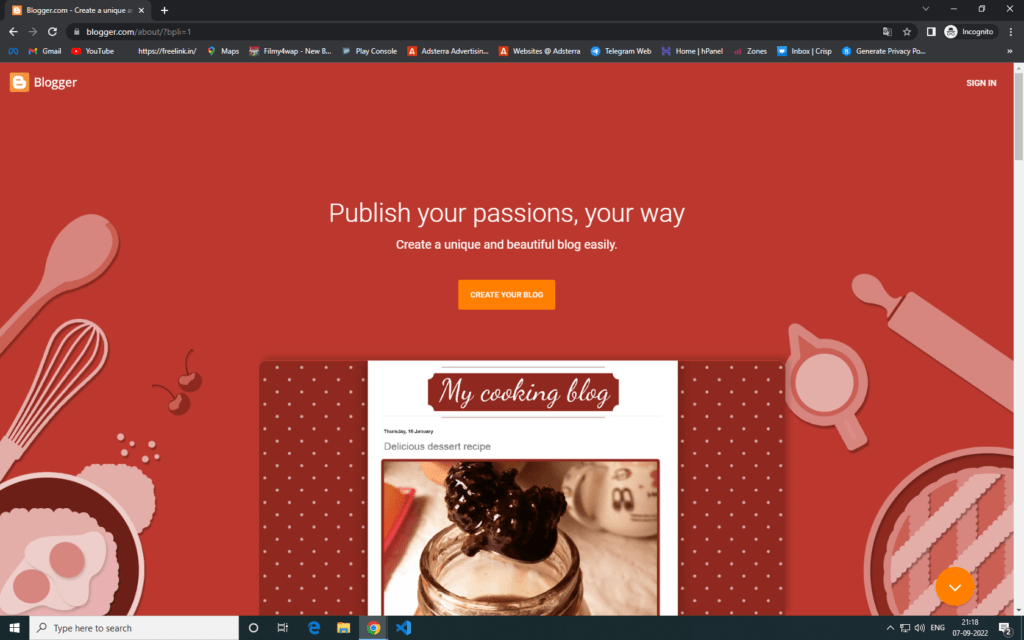 On the left, click the Down arrow .
Click New blog.
Enter a name for your blog.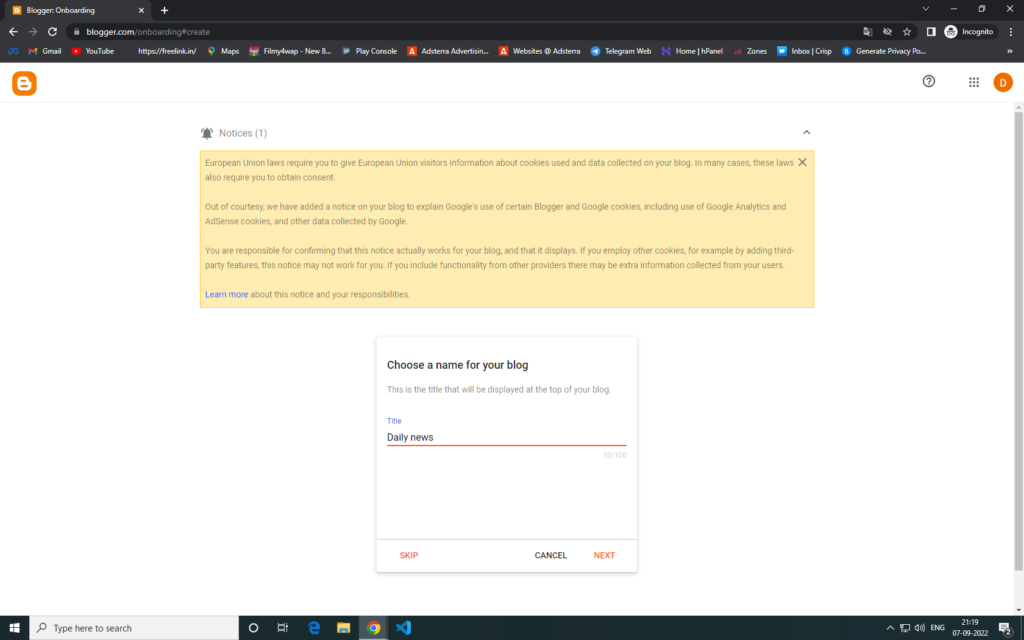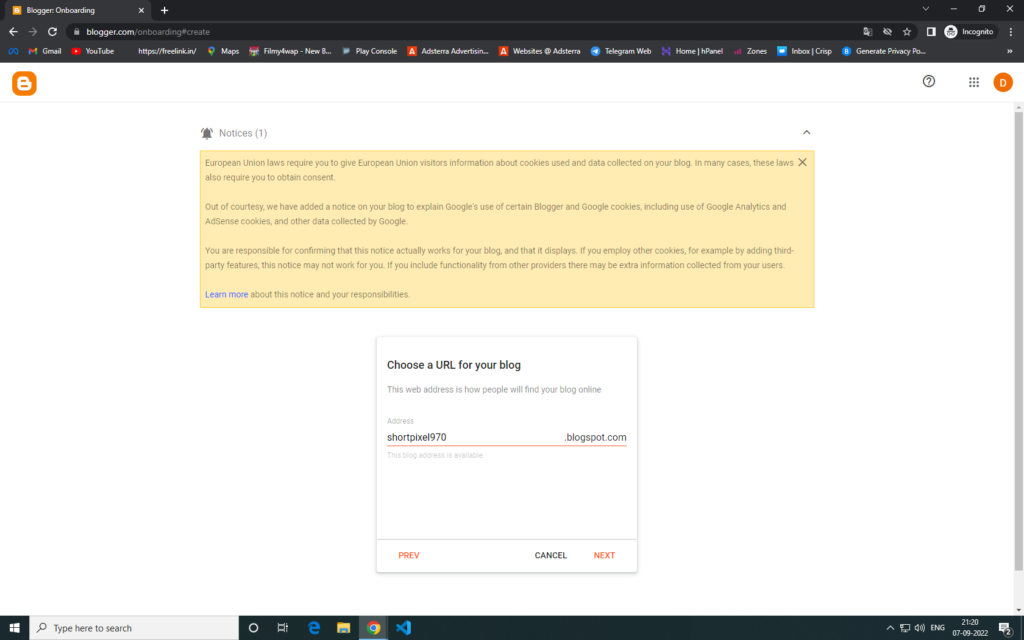 Enter the title of your blog and a '.blogspot.com' subdomain address that you wish to use for your blog. Don't worry you can add a custom domain later and can even purchase one from Google domains.
Click Next
Click Save.
Click New Post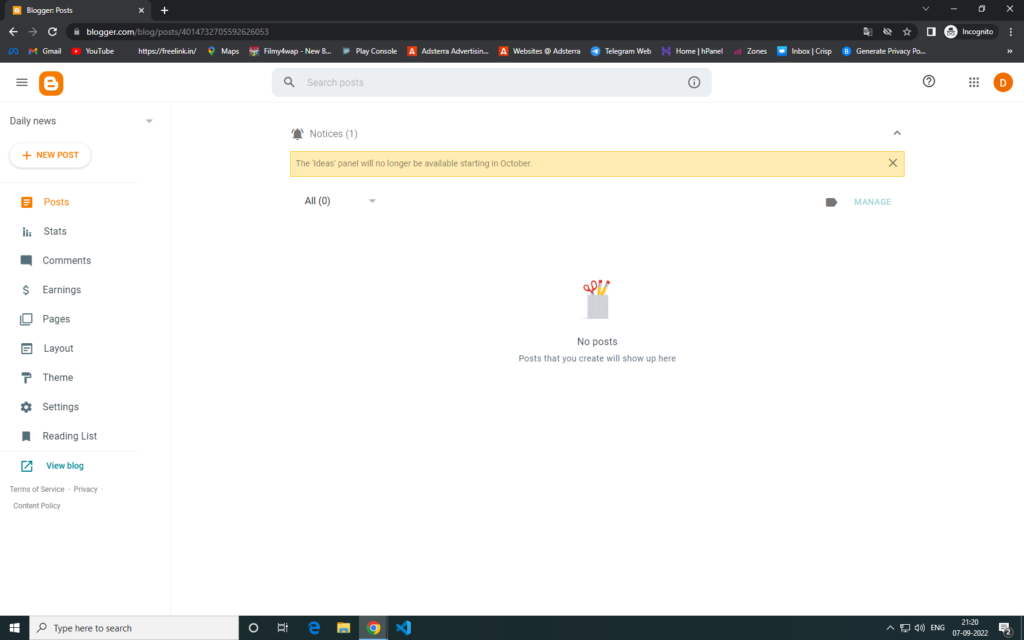 Start entering your blogs then click publish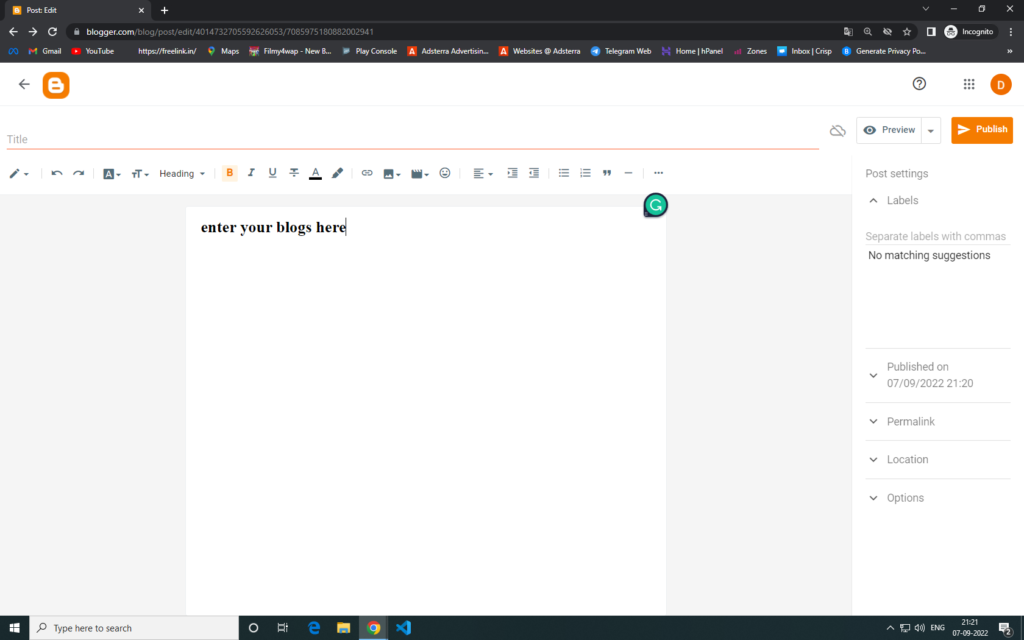 Manage your blog
Browsers you can use
Chrome
Firefox
Safari
MS Edge
Difference between Blogger website vs WordPress
Blogger is a simple service that enables you to create a blog and publish it online immediately. WordPress, on the other hand, is a full-featured Content Management System (CMS) for building websites (in this article, we're talking about self-hosted WordPress.
My suggestion
If you starting a blog first time then use the blogger website it helps you to improve your skills and all the basic knowledge.